Independent rural farmhouse
The farmhouse
Masia Guixerons is an independent rural farmhouse surrounded by nature and located in the municipality of Guixers, county of Solsonès, in the province of Lleida. Masia Guixerons has a capacity of up to 7 places, but we also offer the possibility of expanding the beds on request. The house is distributed in three rooms, all of them equipped with bathroom. The house also has one kitchen/living-room and one game room. As for the exterior, the house has ample green space in the middle of nature and it's perfectly equipped.

The farmhouse is spread over 3 floors as the following:

Ground floor:
Pantry, game room, bathroom and 1 bedroom with bathroom.

First floor:
Kitchen, dining room and bathroom

Second floor:
2 bedrooms, each one with a complete bathroom.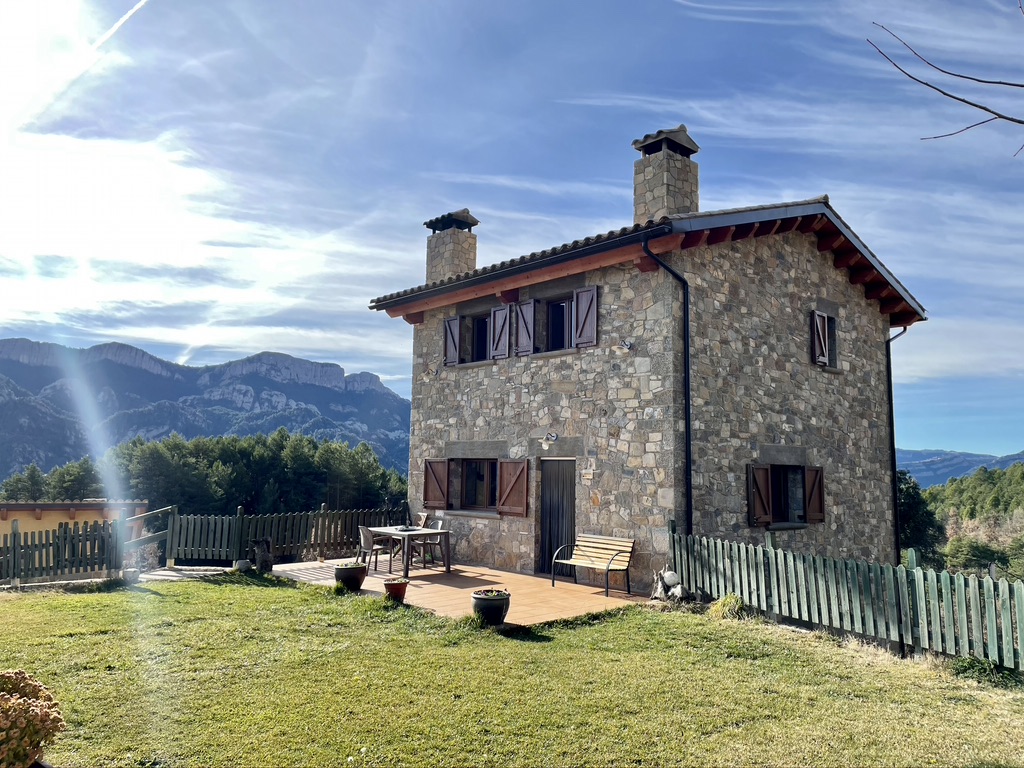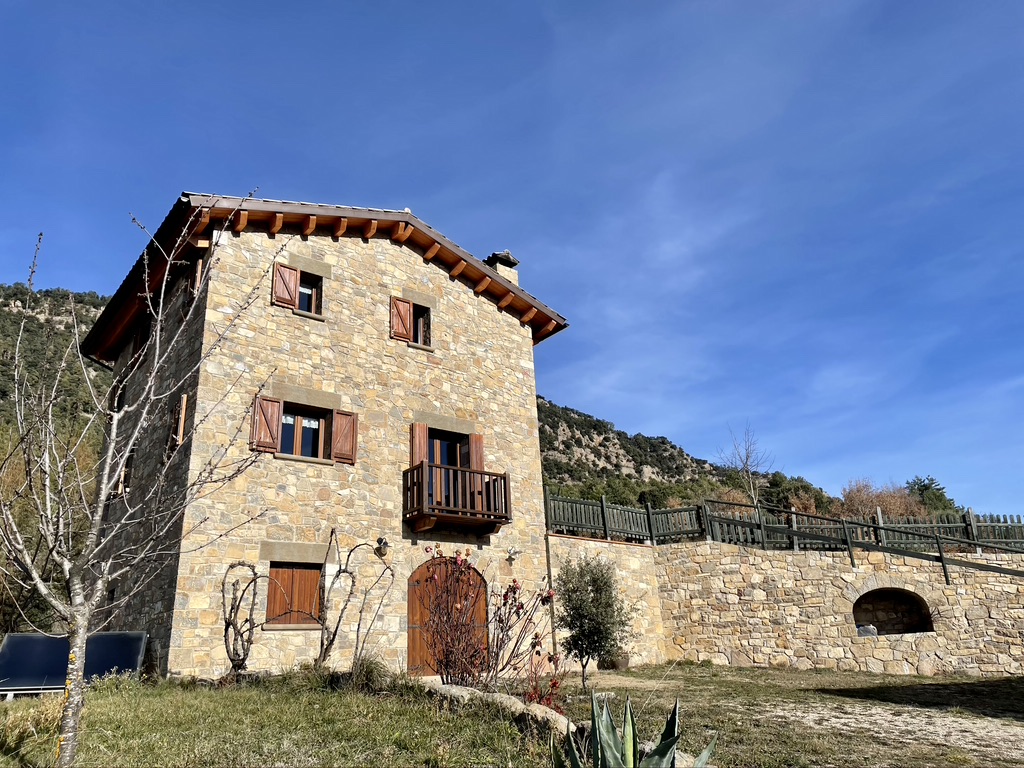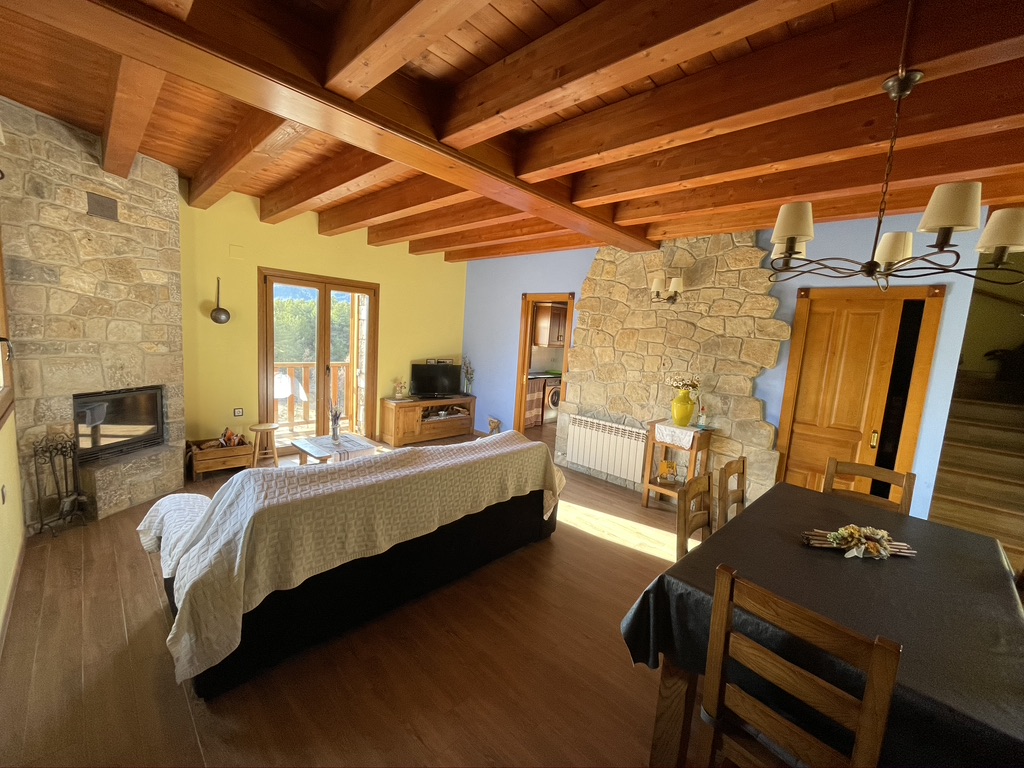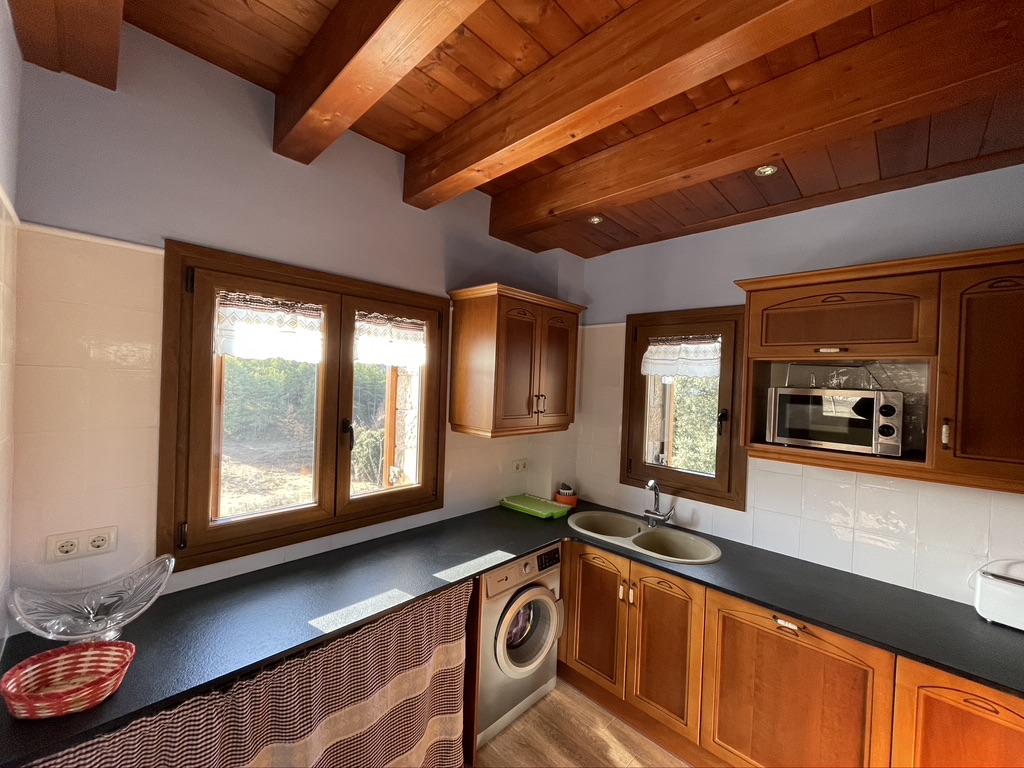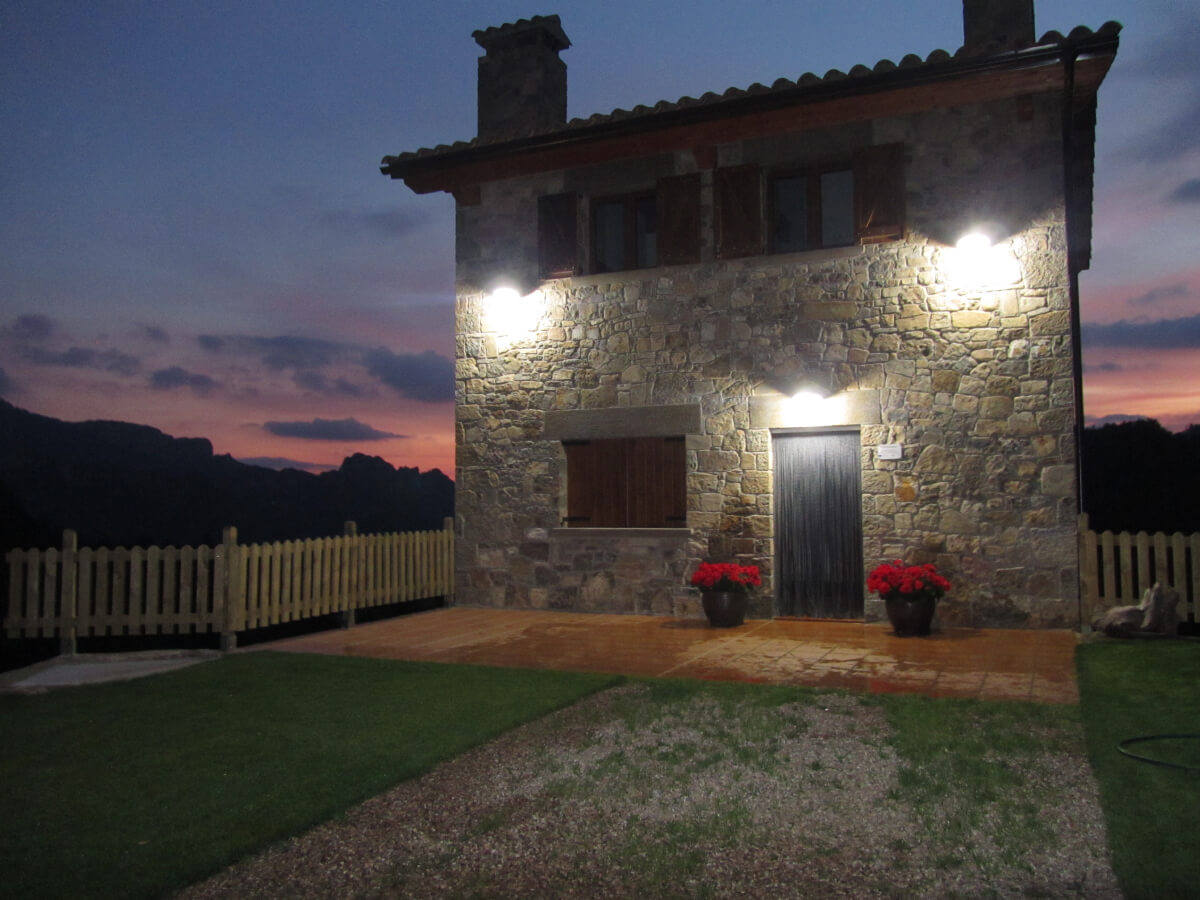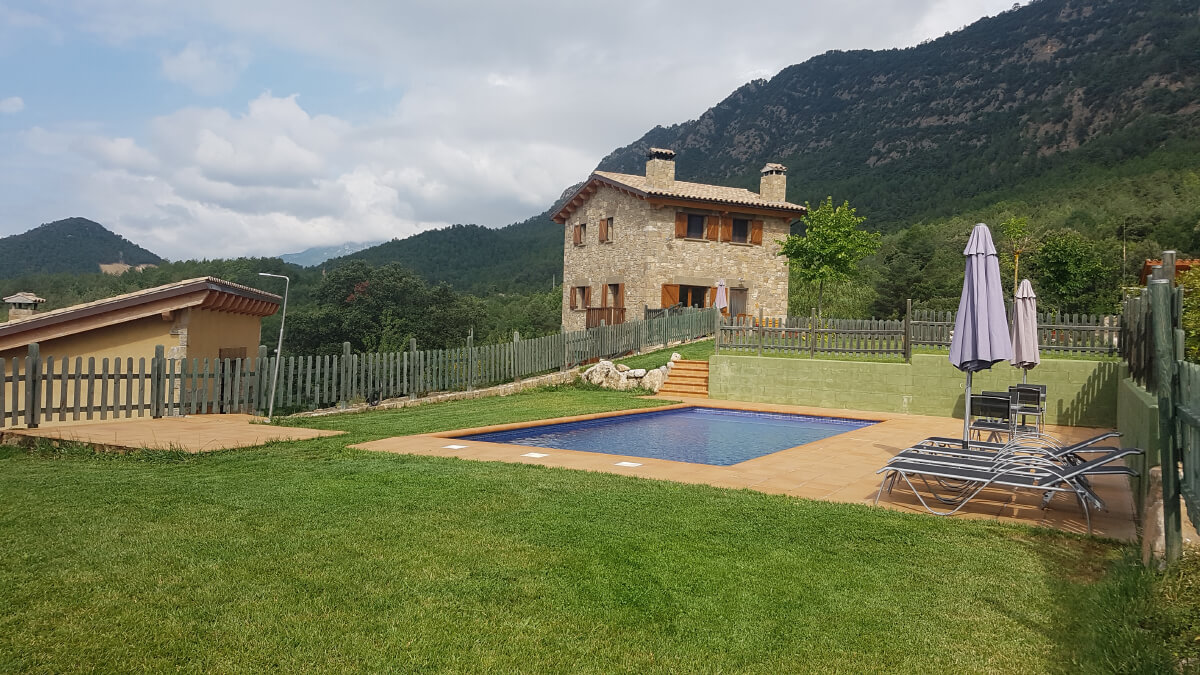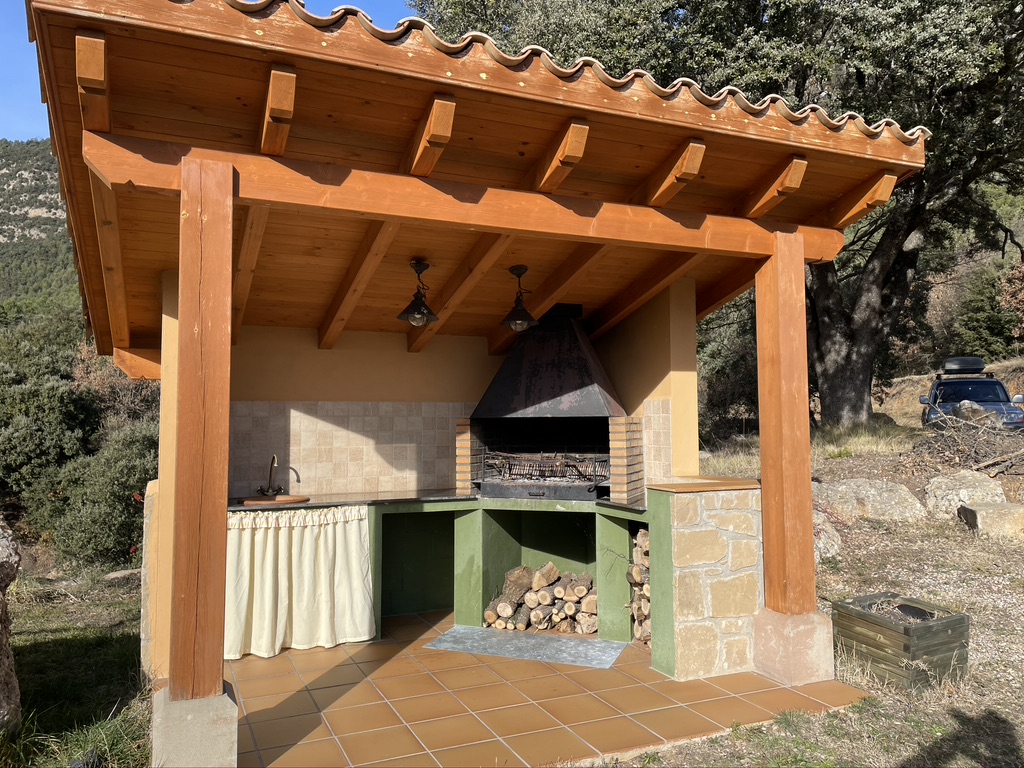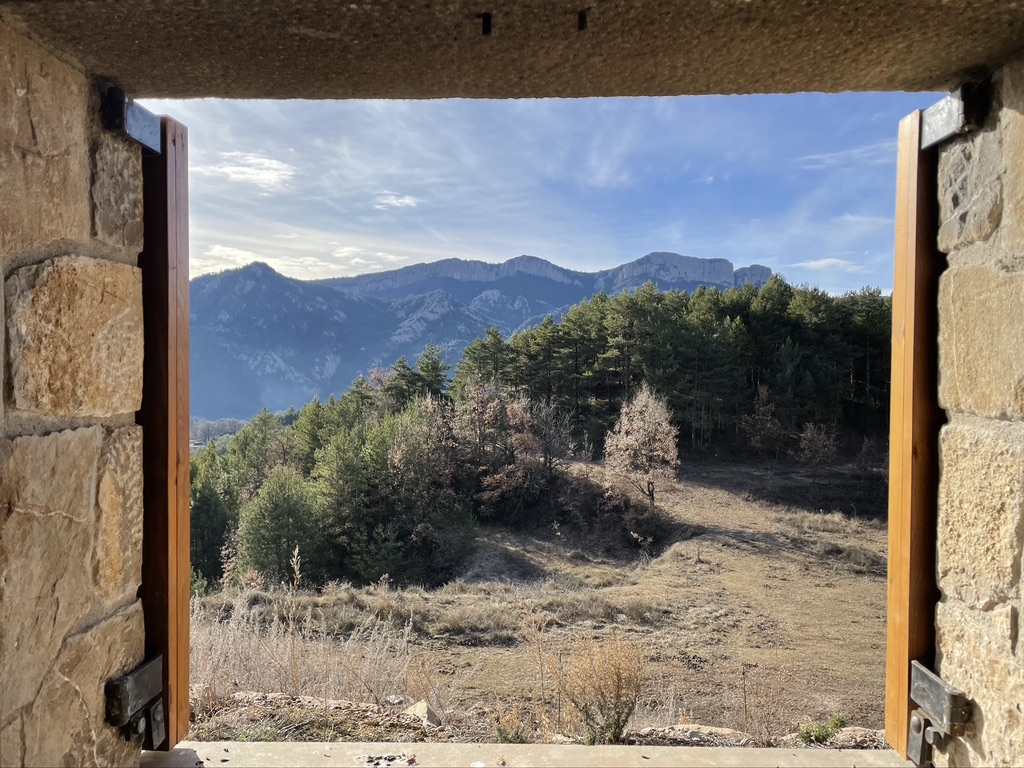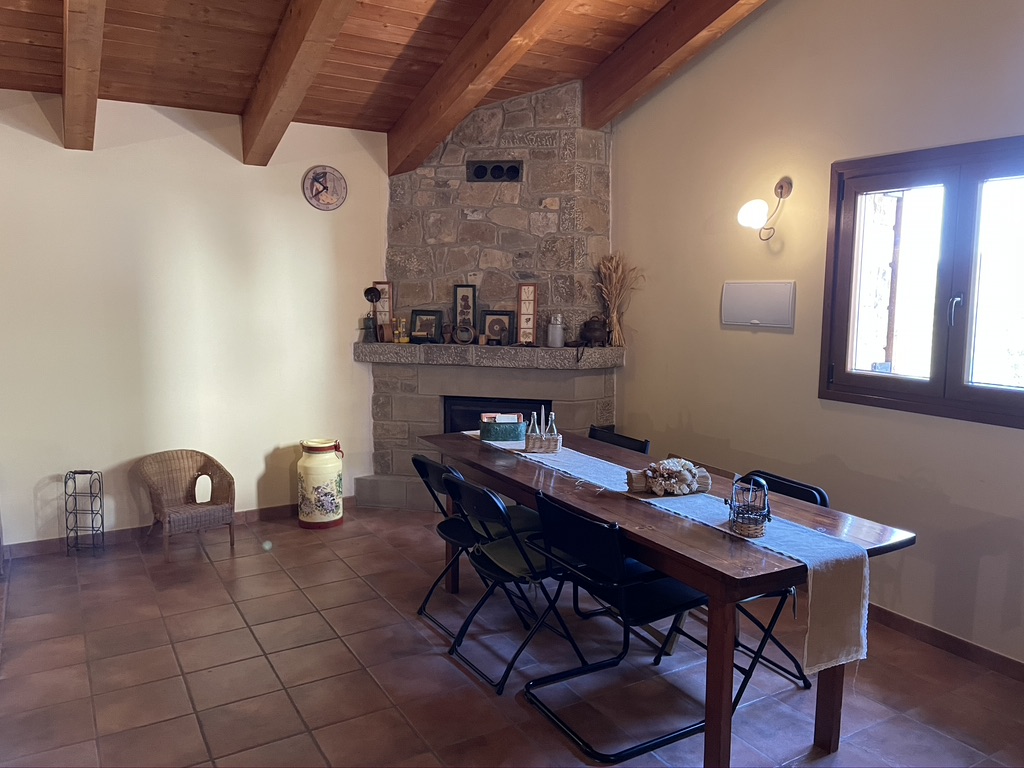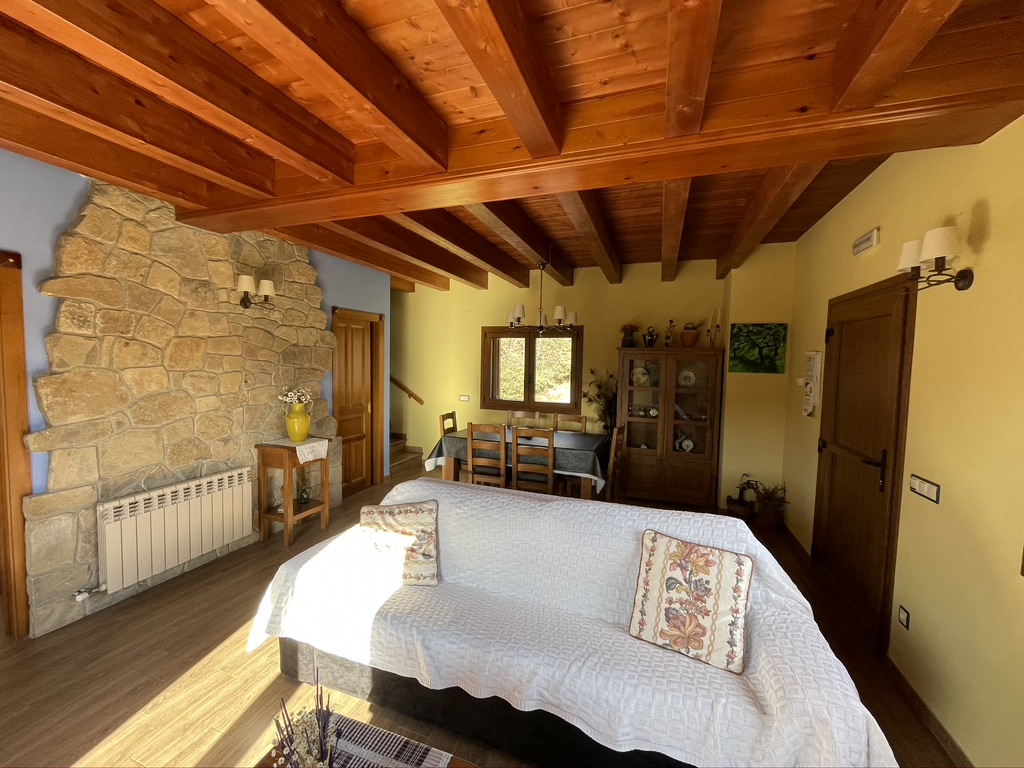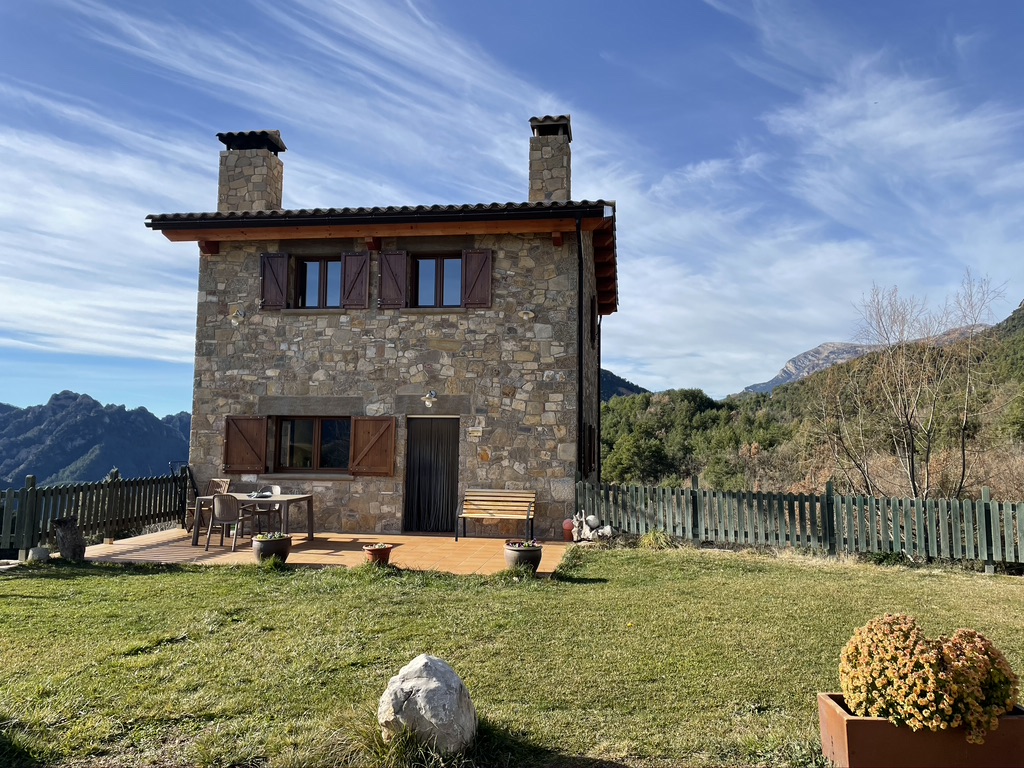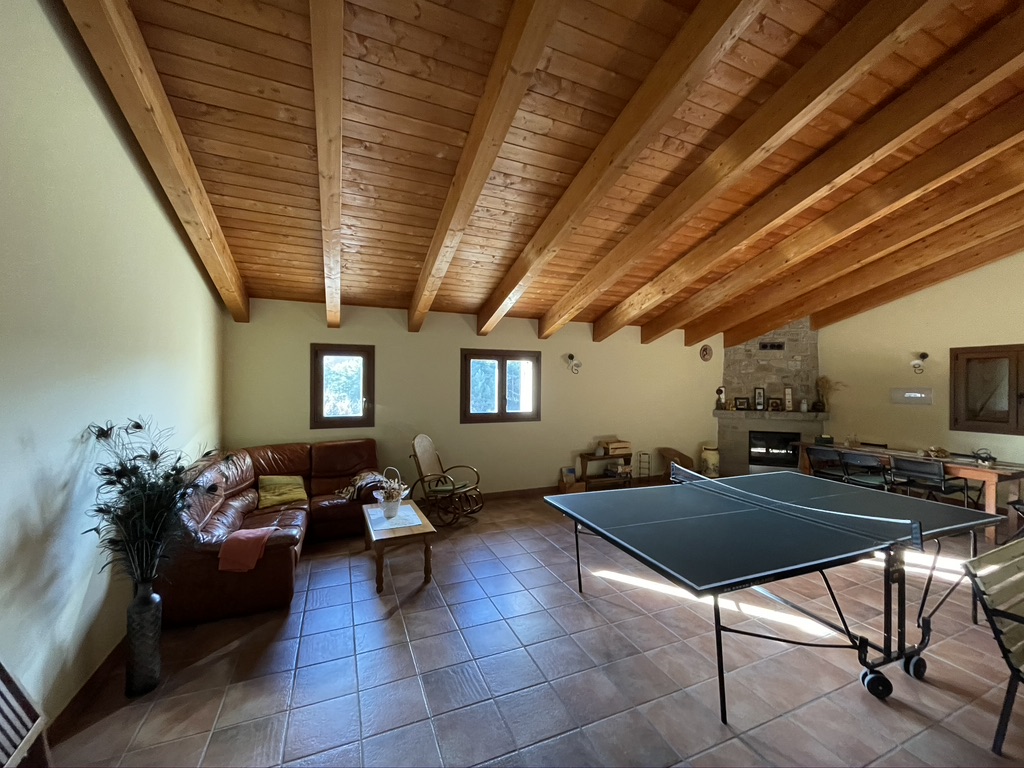 Enjoy a unique environment
Masia Guixerons is in a privileged environment, surrounded by nature and points of interest. The ski slopes of Port del Comte are at 26 kms from our country house, while the town of Solsona is at 30 kms.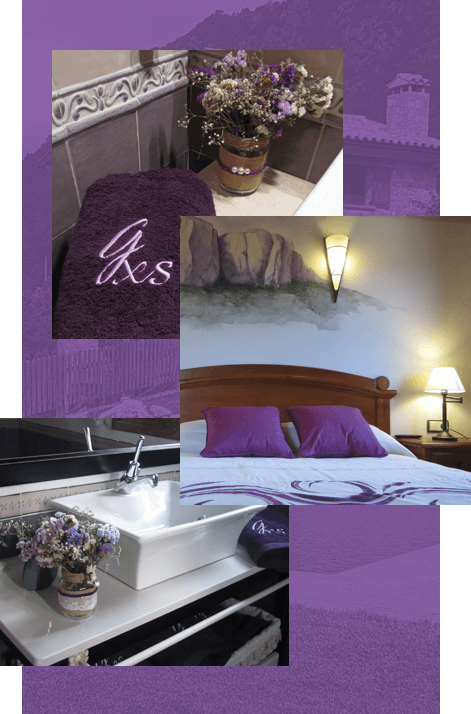 We are eco-friendly
In these times where human beings have done and undone what they wanted in their own way, creating an irreversible environmental impact, many people, when we realized, we got up and told ourselves this CANNOT CONTINUE.

We are all important, even minorities, and environmentalism was a minority even thoughwe are becoming more and more and that's for a reason, the human learns from his mistakes and sometimes has to rectify and this makes us better, and that is why we try to apply environmentalism more and more to our lives. However Masia Guixerons are not closed to any band, we like to listen, learn and improve day after day.

And that is why in our facilities you will find all the eco-friendly cleaning products, like the soap of the hands or even the soap of the dishwasher, the mop, the wipes, every little detail, even if it seems insignificant, can help to the environment and also to us that is why we always try to have less impact on the environment. That is why we only ask that the junk is left in the containers of the house, as we want to continue enjoying a clean, calm landscape.